Drink Deeply with Delight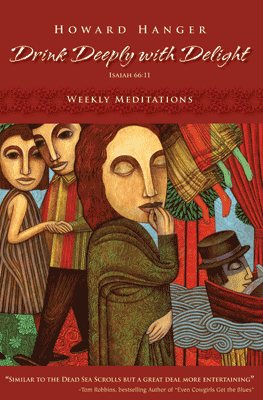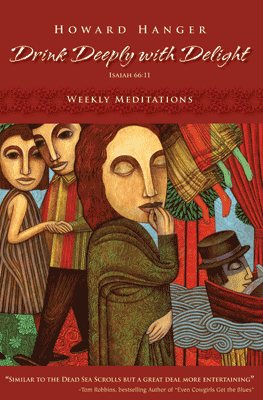 Drink Deeply with Delight
"Similar to the Dead Sea Scrolls but a great deal more entertaining"
-Tom Robbins, bestselling Author of "Even Cowgirls Get the Blues"
"Fresh and refreshing, original and practical, unselfconscious and truly mystical - the work of wisdom calling us in a difficult time."
-Matthew Fox, Theologian and Author of "Original Blessing"
Get free shipping on orders over $60 with code FREESHIP
ISAIAH 66:11
WEEKLY MEDITATIONS
by Howard Hanger
Howard Hanger's words cross the chasm between sacred text and our rough-shod modern day madness. His writing is a wild snapshot-edited ride with academic and pop-culture references tossed together. And on the other side of reading, you are amazed to not only have arrived at new understanding, but you actually feel more secure and connected to your own life. You are on a spiritual path. Right now. All the time.